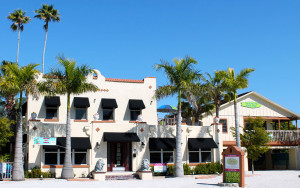 Welcome to The Ringling Beach House, a private tropical paradise reminiscent of days gone by — Just steps from the powdery white sand and crystal clear blue waters of Siesta Key Beach – The #1 Beach in the United States!
You will find a blend of old Florida Spanish architecture, lush vegetation and quiet gazebos; perfect for a romantic weekend away or a family reunion get-together you will never forget. Here you can relax in tranquility in our boutique setting, soaking in our extraordinary sunsets, one cherished evening after another.
Also, we know that packing for trips can be a challenge, so we provide beach towels, chairs, and umbrellas. Walk along our clean and beautiful grounds, and, as our guest, you are welcome to use our swimming pool or just sit quietly in the shade and take in your peaceful surroundings. After just one visit to our beach house on Siesta Key Beach, you will want to return time and time again.
Our staff is present on site during office opening hours and our Manager is always available in case of need or for information
We will be able to give you all the information to know the most exciting places in Siesta Key or to carry out all the sports activities.
We know all the restaurants and services you might need during your vacation
From our renovated and modern private pool you can stroll down to the beach which has been voted, year after year, one of the most beautiful beaches in the world … all within walking distance o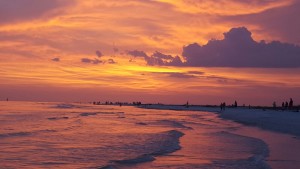 f Siesta Key Village where you can enjoy shopping, sit at a waterfront bar or a romantic dinner in one of the many restaurants.
We are a new company and have been managing this beautiful resort since 2020
We have kept the same characteristics that have brought The Ringling Beach House to high levels of service and hospitality, trying to bring a touch of professionalism and renewal.
All apartments are fully equipped with wi fi, smart TV and we invite you to visit our website to see all the types of apartments we offer.
We look forward to having you with us and are confident that you will come back over and over again.
May all who enter as guests leave as friends!
Just updated – Now every unit is equipped with dedicated Frontier Fios – The fastest internet speeds in the industry!